Breadfast was nominated as Best Startup in the ecommerce category at Egypt's Entrepreneur Awards (EEA), an event that featured 78 entrepreneurs and business leaders across innovative startups from 17 spaces.
Established in 2021, EEA is an entrepreneur awards ceremony that honors Egypt entrepreneurs across various industries. The initiative celebrates community leaders who work hard to revolutionize the customer experience in Egypt to encourage future generations of innovators and changemakers. Startups nominated in the ecommerce category include Elmenus and FilKhedma.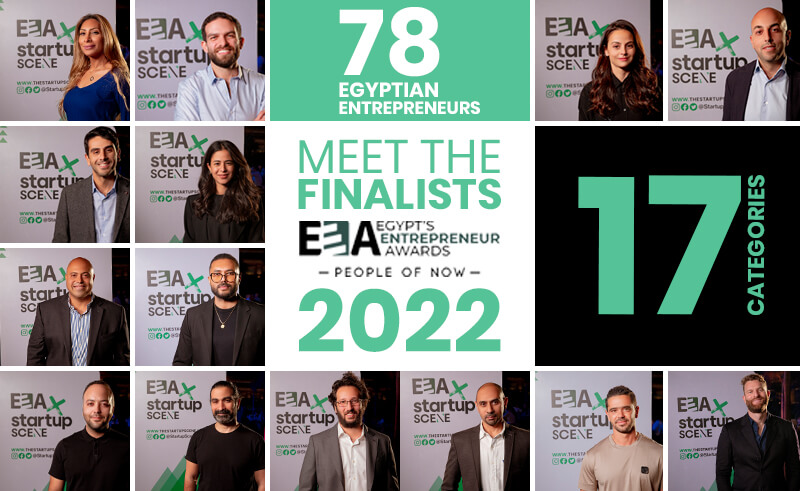 Commenting on the nomination, Breadfast Co-founder and President, Muhammed Habib said:
"We're very excited to be nominated in EEA among many friends who are building some of the best startups this ecosystem has to offer. We take pride in being recognized among Egypt's top young businesses. We need more entities that celebrate entrepreneurs in Egypt. They help shape the new economy."

EEA's awards span across 17 different categories in the startup scene, including fintech, ecommerce, product design, real estate, marcom storytelling, and many others. Startups nominated for EEA awards include MoneyFellows and Khazna from fintech category, Zooba and Dara's Ice Cream from F&B category, Tagaddod from social entreprise category, and Ariika from product design category.
Over the past 5 years, Breadfast strived to serve the Egyptian community by providing customers with grocery and household needs at the comfort of their homes. Today, we're serving customers from East to West; from Cairo, Alexandria, Tanta, and Mansoura, where tens of thousands of Egyptian households are currently relying on the Breadfast app to provide their grocery essentials. Our goal is to expand our supply chain and logistics services to become part of every household in the MENA region, and always provide a wholesome shopping experience, from bread to everything.